The Culture & Expression Student Association facilitates a community of students with interests in Culture & Expression. CESA hosts many social events and academic discussions to broaden our participants' opportunity for valuable social and professional networking. Culture & Expression students, as well as students from other majors, can socialize, network, and establish personal and professional relationships with other like-minded students and faculty who share an understanding and appreciation for the study and evaluation of Culture & Expression in today's society.
Email: cesayork@gmail.com
Website: http://cesayork.ca
Office: Vanier 101D
Instagram: @cesayorku
Facebook: Culture and Expression Student Association
Meet the 2018-19 Executive Team
Fernanda Sierra Suarez, President
Hey! My name is Fernanda and I am super excited to be this year's President at CESA. I am a 3rd-year Culture and Expression Major and Environmental Studies Minor. I love the process of collaborating with artists and students in order to bring ideas to life. I am particularly interested in using cultural practices for environmental and social justice so I am always looking to play around with unique projects and events. One of my main goals this year is to look for opportunities where, as a community, we can learn from each other and celebrate our diverse voices!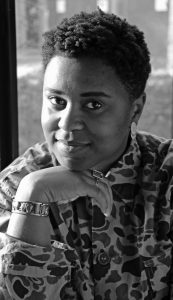 Joanna Prescod, Vice-President
Hi, I am Joanna Prescod. I am a fourth year Culture and Expression student, and the Vice President for the 2018/2019 academic year. I have a strong interest in community organizing, and collective practices that advocate for pluralistic spaces and voices. Therefore, as VP, I will help bridge connections between the CESA community and other communities on campus. Lastly, I am excited to see what the year brings. I know it will be a memorable experience!
Interests: Film, material culture, performance, and socially engaged art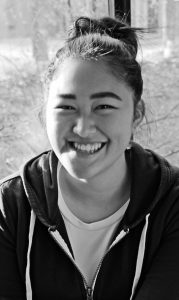 Emily Phung, Promotions Coordinator
Hello! My name is Emily Phung, I am one of CESAs promotions co-coordinator for our 2018-19 year and, I am in my second year majoring in Culture & Expression. I like food, playing sports, many arts like sewing to dancing, reading, and many more things that would make my list way too long. I know it's challenging for some people, including myself, to balance their work and things you enjoy and, Culture & Expression is a great program where you can discover courses and studies that accommodate you. CESA is going on a journey to connect with the culture(s) that make us who we are through the things we enjoy, hope to see you there!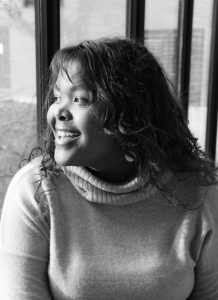 Maria Saleh, Marketing Coordinator
I am a third year communication studies student who moved to Toronto from Abu Dhabi in Fall 2016. Being a sudani-filipina, her interests include music, video and spoken word that focus on the diaspora's search of home. Being a part of CESA, I hope for my fellow york students to feel comfortable and able to explore Toronto's art scene!
Meagan Ferriss, President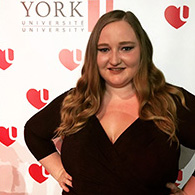 "Hi Everyone! My name is Meagan Ferriss, and I am the Founding President of the Culture and Expression Student Association. I am in my fourth year at York, studying as a Double Major in Culture and Expression as well as Law and Society. As someone who has always loved the arts, the Culture and Expression program was an obvious choice for me, and my passion for law led me to Law and Society. Following my undergraduate degree, I hope to go to Law School, with the pursuit of entertainment, copyright and arts law in mind! I believe having an academic affiliated club is so important and beneficial to students, and through seeing this is my other major, I was drawn to see the same happen for Culture and Expression Majors, and those interested in the field of study. By creating connections with fellow Majors and Program Faculty, taking part in experiential learning outside of the classroom and taking part in discussions surrounding cultural studies, I believe that CESA will go on to be a successful club that facilitates overall academic success and a community for Majors! I am very excited for all that is in store this year, and hope that you will join us!"
Agrin Ghiasvand, VP External Affairs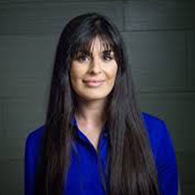 "Hi everyone! My name is Agrin and I am currently in the process of completing my last year in the business program at York, and I am the Vice President for External Affairs for the 2017-18 academic year. I enjoy travelling, coffee, the arts and all the other good things life has to offer. The past few years have been an incredible journey, and I'm looking forward to making this year at CESA just incredible!"
Michael Bilardo, VP Internal Affairs
"Hello, my name is Michael Bilardo. I'm your Vice President for Internal Affairs for the 2017-18 academic year. I really look forward to providing strong student support for this hidden gem of a major. I hope that we can create a strong community to explore our local arts scene and create strong bonds within the major. I hope to demonstrate culture and expression within to truly create a tangible and immersive student experience. I want to help each and every member to feel at home so ask me how to get involved today!"