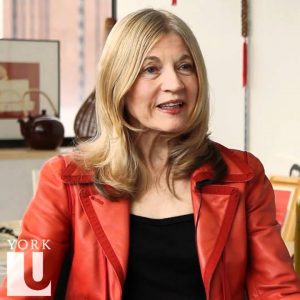 Studying culture and how it is expressed through the arts and popular culture fosters a spirit of creativity and innovative thinking we all need to meet current challenges in our complicated world.  It also allows us to situate ourselves more knowingly in it.  Educators and business leaders alike agree that culture is the life force of a vibrant society. Understanding how culture works to shape us and inform us about each other is vital for succeeding in our increasingly complex global community.
Here is how the provincial government sees it:
Culture is the lifeblood of a vibrant society, expressed in the many ways we tell our stories, celebrate, remember the past, entertain ourselves, and imagine the future. Our creative expression helps define who we are, and helps us see the world through the eyes of others.
Ontario Ministry of Tourism, Culture and Sport
Culture & Expression (C&E) is a flexible, interdisciplinary degree program designed specifically to develop in students an ability to communicate ideas about cultural identity, community, representation, power, values and the practices of everyday life  It opens up a whole new world for understanding the arts in social, artistic and political contexts and encourages students to find their own "place" in this world.
C&E explores the dynamic relationship between the creative human imagination and the diverse cultural settings that ignite it.  C&E focusses on historical and contemporary themes, questioning how they are expressed and reflected through a range of cultural forms in the arts and popular culture – cinema, music, literature, theatre and electronic and digital media.  Theoretical courses prepare students to explore the core of 'meaning' in culture by interrogating a wide variety of forms and sites, analyzing the social, economic and political contexts in which culture manifests itself.
As we learn how to explore the question of 'meaning' in culture, we gain a deeper knowledge of its complex nature in various contexts.  C&E emphasizes experiential learning, including off campus excursions, on-line and blended courses as well as community-based experience, among others.  In short, we offer students a wide range of opportunities to interact directly with their subject matter.
Studying culture also helps us more clearly imagine our 'better' futures. It stimulates a capacity to think laterally and sharpens our facility in critical skills and encourages us to plumb the depths of our complex human condition.  Students are encouraged to choose from courses that bring together components of the humanities, communication studies, digital humanities, diaspora, sexuality, gender, identity and feminist studies, popular and material studies.  In fact, our program curriculum offers a unique model of interdisciplinary study.
Importantly, the Culture & Expression program fosters knowledge and training that employers value highly.  Let me quote from The Globe & Mail newspaper:
The Business Council of Canada says the skills employers look for most in entry-level hires are collaboration, effective communication problem-solving abilities, analytical capabilities and resiliency.
Scott Stirrett, July 2, 2019
C&E graduates will be valued for their skills in communication, critical reasoning, organization, research, problem-solving and critical cultural awareness.  You learn valuable conceptual tools to prepare yourself for a life-long appreciation and understanding of meaning in culture.  You also learn invaluable transferable skills, namely, how to question critically and evaluate thoughtfully and how to articulate substantiated critical views clearly. C&E graduates may go on to graduate studies, professional degrees or careers in the arts, media, teaching, business, social activism, law and government, to name a few.
C&E is a program dedicated to advancing inclusivity and diversity of thought.  As a professor and researcher and coordinator of this program, I'm happy to provide more detailed information and to answer any questions you might have.
Warmest regards,
Gail Vanstone, PhD
Coordinator, Culture & Expression